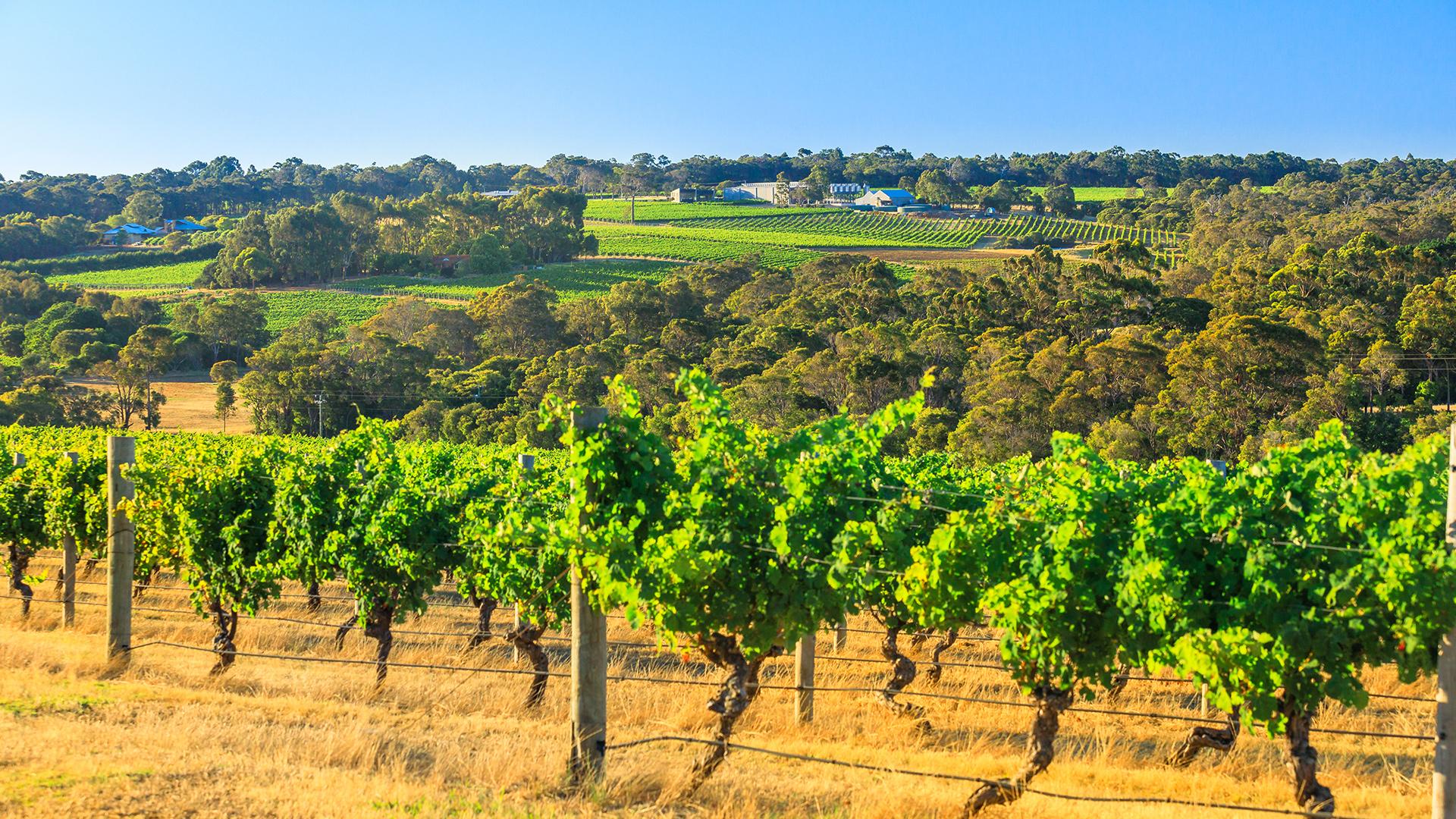 Wines of the West: 4-Day Luxury Small-Group Gourmet Tour from Perth to Margaret River with Wine Tastings & Five-Star Stays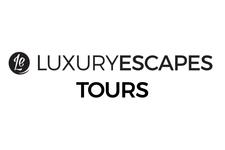 Ignite your wanderlust with a culinary journey through Western Australia's epicurean wonderland on this four-day luxury small-group gourmet tour (max. 16 travellers). From the burgeoning metropolis of Perth to the windswept coastal beauty of Margaret River's sprawling vineyards, this privately guided gastronomic journey will take you behind the scenes of some of Western Australia's most famous wineries and deliver you straight to the chef's table.
Explore the heritage of Fremantle and the 19th-century Busselton Jetty in pristine Geographe Bay, delve into ancient Aboriginal legend in the crystalline Ngilgi Cave and savour world-class tipples and farm-to-table produce at chef-hatted restaurants and vineyards. Learn about the craft of winemaking at Margaret River's founding wine estate, Vasse Felix, and enjoy a three-course fine-dining lunch at the Chef's High Tables. Taste the terroir of this acclaimed region at the famed Voyager Estate with a behind-the-scenes tour and four-course lunch, expertly paired with three wines and completed with a unique tasting straight from the cellar door's aged-oak barrels.
Gourmands will be in their element with extensive gourmet dining experiences and plenty of wine flights to keep even the most avid connoisseur sated. Balance wining and dining with five-star stays at the luxurious COMO The Treasury, Perth, and Margaret River's Cape Lodge, likened to a private country estate surrounded by its very own vineyard.
Your tour includes:
One night at the five-star COMO The Treasury, Perth, with breakfast, a complimentary minibar and A$50 food and drinks credit towards the Post and Wildflower restaurants
Two nights of luxury accommodation at the five-star Cape Lodge with a complimentary minibar replenished daily
Daily breakfast and additional dining experiences as specified in the itinerary, including a three-course lunch at Vasse Felix's Chef's High Tables and a four-course terroir lunch with matching wines at Voyager Estate
Guided tour of Perth's iconic sights, including the Botanic Gardens of Kings Park
Visit to the iconic 19th-century Busselton Jetty in pristine Geographe Bay
Private guided tour of Vasse Felix, Margaret River's founding estate, followed by a cellar door tasting experience
Semi-guided tour of the ancient Ngilgi Caves
Private behind-the-scenes tour of Voyager Estate with a tasting straight from the oak barrels
Visits to boutique vineyards, including Thompson Estate, and a gourmet chocolate tasting
Tour of the 19th-century streetscape of Fremantle and lunch at a local brewery (alcohol not included)
Transportation in a private vehicle and return transfers from Perth Airport
The services of an expert local driver-guide
All entrance fees, permits and sightseeing per the itinerary
Your journey takes you to: Perth — Busselton — Margaret River — Fremantle — Perth.
Private departures available: Choose a private tour and enjoy the luxury of touring in the exclusive company of family or friends (min. four, max. 16 travellers). See the Fine Print for details.
Book with confidence: If you are unable to travel as a result of Government travel restrictions, Luxury Escapes will assist you with a date change, provide you with a credit or process a refund for your booking less any non-recoverable costs. See Fine Print for details.
Time limited offer
4 Days from
Twin Share
Valued up to NZ$3,911
holiday Options
4 Days from
Valued up to NZ$3,911
Sold out
Inclusion highlights:
Inclusions valid for one person (twin share) — You MUST purchase TWO packages
One night at the five-star COMO The Treasury, Perth, with breakfast, a complimentary minibar and A$50 food and drinks credit towards the Post and Wildflower restaurants
Two nights of luxury accommodation at the five-star Cape Lodge with a complimentary minibar replenished daily
Daily breakfast and additional dining experiences as specified in the itinerary, including a three-course lunch at Vasse Felix's Chef's High Tables and a four-course terroir lunch with matching wines at Voyager Estate
Guided tour of Perth's iconic sights, including the spectacular Botanic Gardens of Kings Park
Visit to the iconic 19th-century Busselton Jetty in pristine Geographe Bay
Private guided tour of Vasse Felix, Margaret River's founding estate, followed by a cellar door tasting experience
Semi-guided tour of the ancient Ngilgi Caves
Private behind-the-scenes tour of Voyager Estate with a tasting straight from the oak barrels
Visits to boutique vineyards, including Thompson Estate, and a gourmet chocolate tasting
Tour of the 19th-century streetscape of Fremantle and lunch at a local brewery (alcohol not included)
Transportation in a private vehicle and return transfers from Perth Airport
The services of an expert local driver-guide
All entrance fees, permits and sightseeing per the itinerary
4 Days from
Valued up to NZ$5,209
Sold out
Inclusion highlights:
Inclusions valid for one person (solo traveller)
One night at the five-star COMO The Treasury, Perth, with breakfast, a complimentary minibar and A$50 food and drinks credit towards the Post and Wildflower restaurants
Two nights of luxury accommodation at the five-star Cape Lodge with a complimentary minibar replenished daily
Daily breakfast and additional dining experiences as specified in the itinerary, including a three-course lunch at Vasse Felix's Chef's High Tables and a four-course terroir lunch with matching wines at Voyager Estate
Guided tour of Perth's iconic sights, including the spectacular Botanic Gardens of Kings Park
Visit to the iconic 19th-century Busselton Jetty in pristine Geographe Bay
Private guided tour of Vasse Felix, Margaret River's founding estate, followed by a cellar door tasting experience
Semi-guided tour of the ancient Ngilgi Caves
Private behind-the-scenes tour of Voyager Estate with a tasting straight from the oak barrels
Visits to boutique vineyards, including Thompson Estate, and a gourmet chocolate tasting
Tour of the 19th-century streetscape of Fremantle and lunch at a local brewery (alcohol not included)
Transportation in a private vehicle and return transfers from Perth Airport
The services of an expert local driver-guide
All entrance fees, permits and sightseeing per the itinerary