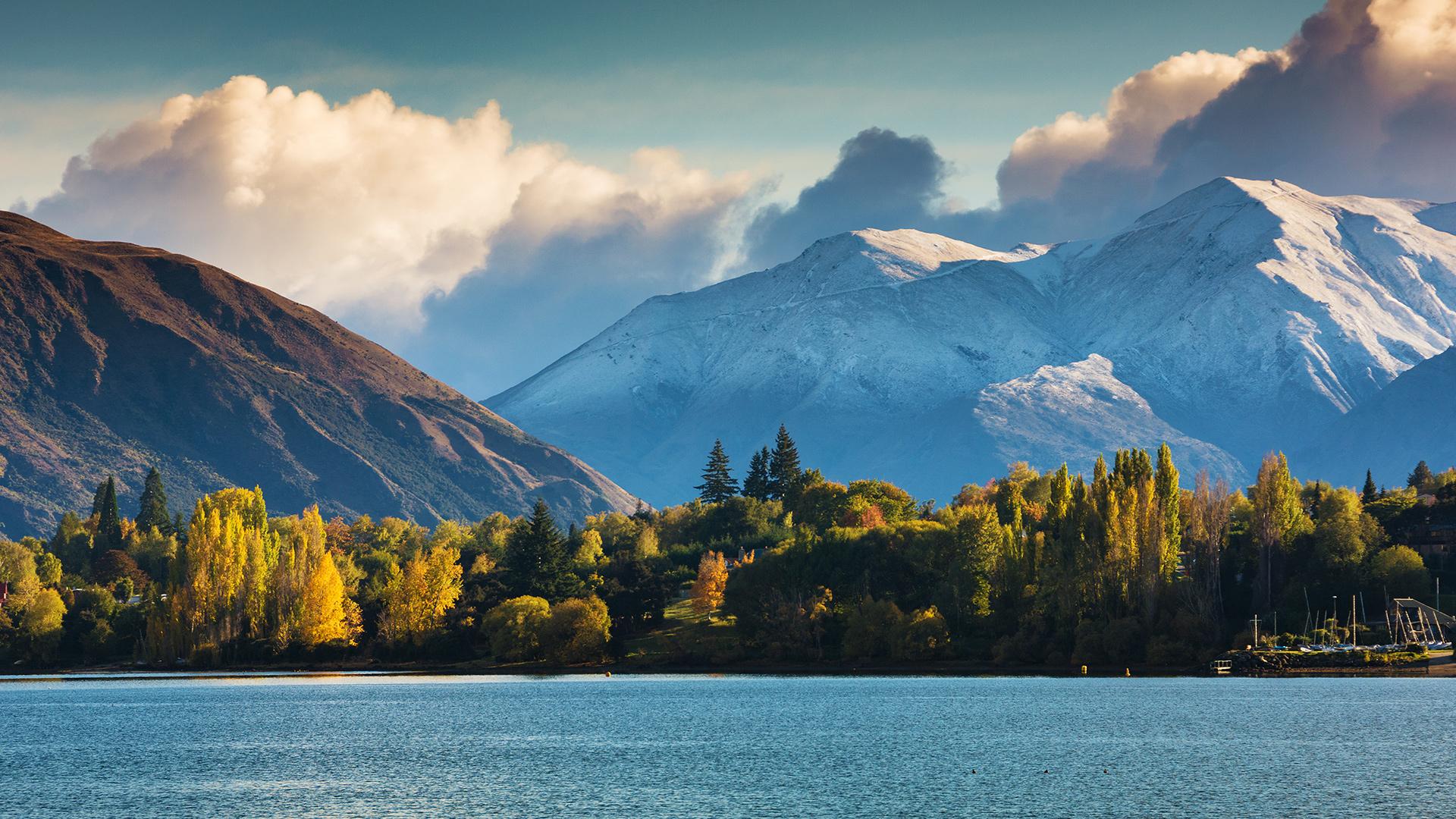 Edgewater Lake Wanaka
Lake Wanaka's Only Waterfront Hotel with Daily Breakfast & Nightly Drinks

Enjoy a dreamy stay at Edgewater Hotel, the only property located directly on the shores of New Zealand's picturesque Lake Wanaka – and just a short drive from world-class skiing in the Treble Cone ski fields. Immerse yourself in the breathtaking natural beauty of the Central Otago region and take in stunning views of the azure water and the magnificent Southern Alps.
Whether you choose a stay in a modern hotel room for two or in a spacious one-bedroom apartment, you will wake up every morning to breathtaking lake views, with access to numerous outdoor activities. Your exquisite lakefront escape includes delicious daily breakfast, a nightly drink per person, and a leisurely late, guaranteed 1pm checkout.
Ski package upgrades: Ski on some of New Zealand's best mountains with a ski season upgrade: take your pick from Queenstown's iconic Coronet Peak and The Remarkables, or head to Wanaka's nearby Treble Cone and Cardrona.
holiday Options
Select your holiday type
Lake View Hotel Room - Aug 20
Modern room with a private balcony or patio overlooking Lake Wanaka
Room Size: 30 m²
Inclusion highlights:
Inclusions valid for two adults
Delicious daily breakfast
A nightly drink per person – choose from a house beer, house wine or soft drink
Leisurely late, 1pm checkout
Check-in: 2pm
Lake View One-Bedroom Apartment - Aug 20
Spacious self-contained apartment with generous living and dining area, kitchenette and lake views
Room Size: 57 m²
Inclusion highlights:
Inclusions valid for two adults
Two children aged 12 years and under stay free sleeping on existing bedding
Delicious daily breakfast
A nightly drink per person – choose from a house beer, house wine or soft drink
Leisurely late, 1pm checkout
Check-in: 2pm
LAKESIDE ESCAPE – SKI PACKAGE
Lake View Hotel Room Ski Season - Aug 20
Modern room with a private balcony or patio overlooking Lake Wanaka
Room Size: 30 m²
Inclusion highlights:
Inclusions valid for two adults
Two-day Queenstown Superpass, giving you access to ski and ride either Wanaka's Treble Cone and Cardrona or Queenstown's The Remarkables and Coronet Peak ski fields
Delicious daily breakfast
A nightly drink per person – choose from a house beer, house wine or soft drink
Leisurely late, 1pm checkout
Check-in: 2pm
VIP UPGRADE – SKI PACKAGE
Lake View One-Bedroom Apartment Ski Season - Aug 20
Spacious self-contained apartment with generous living and dining area, kitchenette and lake views
Room Size: 57 m²
Inclusion highlights:
Inclusions valid for two adults
Two children aged 12 years and under stay free sleeping on existing bedding
Two-day Queenstown Superpass for two adults, giving you access to ski and ride either Wanaka's Treble Cone and Cardrona or Queenstown's The Remarkables and Coronet Peak ski fields
Delicious daily breakfast
A nightly drink per person – choose from a house beer, house wine or soft drink
Leisurely late, 1pm checkout
Check-in: 2pm